Latest Episode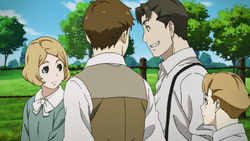 Episode 13: Tomorrow, and Tomorrow
In this OVA, we get to see the past of the Vanetti Family. Vanno and Nero try to sneak out to the circus. Vincent tries to join the Moreno Family. Angelo looks after Nero after he falls ill.
The individual episodes can be found here.